Christmas is nearly over, New Years Eve is here and 2020 is soon upon us, and for many people it's the one night of the year they love to celebrate. The party's, the fireworks, the singing and dancing, the food, family and friends, all together to 'let out the old and bring in the new'.
For many people however, this over exaggerated night of festivities brings not joy, but a sense of dread, on the back of a Christmas period which also fosters its own expectations of merriness and bliss.
Many people have lost loved ones this past year, or are reminded of those that are no longer in their life, and who are sorely missed. New Year has a habit of highlighting where you are in life, and who is with you on your journey. If you find yourself lonely or alone, it can be an extremely daunting time of year. 2020 looms for you not as a year of opportunity, but possibly another year of struggle.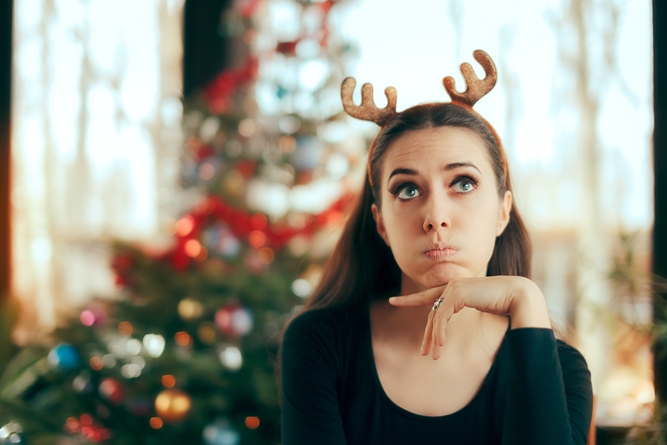 So how do you escape the hype? Probably the easiest way, if this time of year is one that brings a weight bearing down on your shoulders, is not to 'expect' yourself to be happy and full of festive cheer. Often the stress of fitting in with the crowds, who 'appear' to be revelling in the celebrations (We promise you not all of them are), can add to the burden of the dark cloud that you're already fighting to keep from overwhelming you.
You don't need to have a Happy New Year. It's not compulsory. Your entire year won't fall apart further if you don't celebrate the hype that is so often blown out of proportion by the media and money-making corporate machines.
What may be more kind to you, is to acknowledge that you're struggling, to take some time to really think about what's not in your life any more, or what you're missing, and remind yourself that the sadness or loss you feel is because what was once there is now not. It was once there and you miss how you felt when it was. It won't be so, and you're sad for what may have been. It meant something. It, or they, were important.
Give yourself some time this New Years Eve to be kind to you, and true to how you really feel. No matter what those feelings are, they all have a place within you and need to be heard.
From Colchester Counselling and Psychotherapy Practice, we wish you a New Year that brings you inner peace and deeper contentment.
Tom and Sandra.
Dr Tom Barber is an experienced integrative and existential psychotherapist and counsellor, who has been helping people overcome personal challenges for the last 25 years. He is a bestselling author of 6 books, and spends his time between private clients, teaching and lecturing internationally, writing, and developing programmes to help people improve the quality of their life. His academic speciality is in the subject of emotion.
Originally posted 2019-12-30 18:56:34.